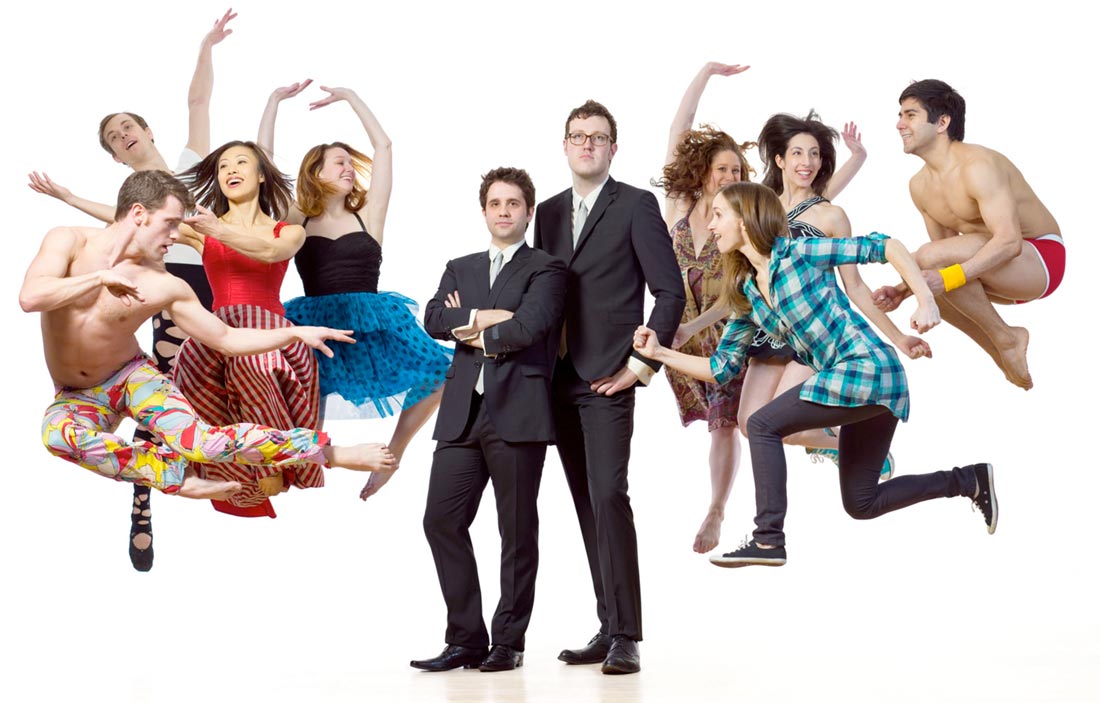 Chase Brock, 26, makes dances the old fashioned way. No high tech video streaming or digital do-ha-ha's. At least, not for The Chase Brock Experience's season at The Connelly Theater, July 8- 11, for which it is preparing two world premieres, "Whoa, Nellie!" and "Mirror Mirror." (Brock did, however, create the choreography for the recently released Wii game, "Dance on Broadway.")
"Whoa, Nellie!," set to Nellie McKay's album "Obligatory Villagers," and "Mirror Mirror," set to a commissioned piano score by award-winning Broadway and opera composer Michael John LaChiusa, are as different as night from day. Where "Obligatory Villagers" is a wildly witty and carnival- spirited response to McKay's hit concept album, "Mirror Mirror" is a contemplative look at sexuality, intimacy, self-love and loneliness.
Like its music, "Whoa, Nellie!" is a mash-up of styles and cultural references. A band of irrepressible pranksters, the dancers joyfully move chameleon-like from the Caribbean-tinged hip hop of "Identity Theft" to the disco-inflected whacking and voguing inspired by the refrain "Saturday Night in the Mens' Ensemble Dressing Room" from "Galleon" to a symphony of hands suggested by McKay's gospel-inspired "Testify." The dancing plays with and against the thematic material of McKay's punchy, always surprising score.
In "Mirror Mirror," a uniquely spare work for Brock, the characters emerge from Michael John LaChiusa's specially created score. The mirror reflects the realities and fantasies of two male characters who, together and apart, struggle with their sexual and emotional identities. The music for "Mirror Mirror" will be played live by pianist Jamie Schmidt.
The company's associate artistic director, 2010 Drama Desk nominee Dane Laffrey, designed thesetsandcostumesforbothworks. ScottZielinskiisthelightingdesigner.Thefouryearold company features Dean de Luna, Ashley Eichbauer, Erica Furst, Drew Heflin, Yukiko Kashiki, Connor Kilian Weigand, Micki Weiner and Michael Wright, many of whom have danced with CBE for at least two years.
Wii AND THEE: Following the show, audience members are invited to have their own fun dancing in the Connelly lobby where there will be stations featuring the recently released Wii game, "Dance on Broadway," which Brock choreographed. Ticket holders are encouraged to learn the dances and compete with each other by mimicking the moves of the avatars on the screens. The Chase Brock Experience dancers served as models for the game's avatars.