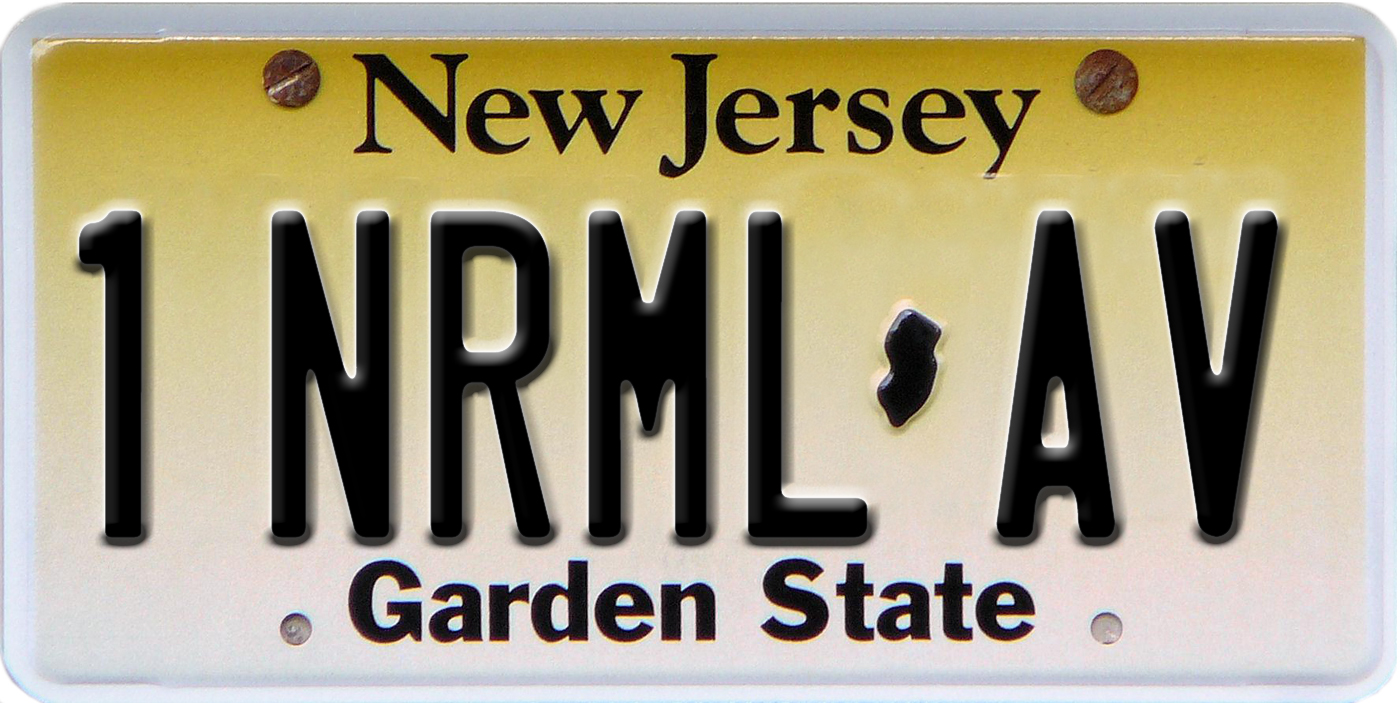 Seven years ago, an unsuspecting New Jersey township, population 37,569, became the epicenter of the international avant-garde. The culprit is named Peak Performances. Refusing to rent celebrities or Hollywood names to sweeten the lure, Peak chose not to blink and to go hardcore. Peak Performances continues its radical mission this coming season when it brings some of the world's most original and challenging artists from across the globe to brighten the stage of Montclair State University's Alexander Kasser Theater, located at 1 Normal Avenue. Jedediah Wheeler is Peak's Artistic Director.
Eight world and American premieres by international game changers Companhia Urbana de Dança | Sonia Destri (Brazil), Wayne McGregor | Random Dance (U.K.), Bill T. Jones/Arnie Zane Dance Company (U.S.), Miguel Zenón (U.S.), Akram Khan Company (U.K.), les ballets C de la B | Alain Platel/Frank Van Laecke (Belgium) and LeeSaar The Company (U.S./Israel) will highlight Peak Performances 2011/2012 season. Each promises a singular challenge that will confirm Montclair's singular reputation.
Also look out for a season of extreme cultural and historic contrast. Consider Mongolia's AnDa Union, the National Chamber Choir of Ireland, Shanghai Quartet, Paul O'Dette and Ellen Hargis, as well as the revival of David Gordon's irreverent take on Shakespeare, "Dancing Henry Five." Two radically different aesthetics, N! Kinimakalehua | H"k#lani Holt, representing the dance and music treasures of ancient and contemporary Hawaii, and Piano Circus, committed to the most cutting edge modern music makers, represent the wide artistic embrace of Peak Performances. Writer, installation, theater, music and performance artist Karen Finley, whose outrageous performances have managed to upset more than one government agency and create more than one cultural divide, will present a public discussion on the state of the arts on September 29 at 7pm. Finley is currently a professor in art and public policy at New York University's Tisch School of the Arts.
Please Note: Green = Music, Blue = Dance/Dance Theater, Purple = Theater
Anda Union
From the Steppes to the City: A Celebration of Music from Inner Mongolia
September 17–18,Times: September 17 at 8pm, September 18 at 3pm
The mysterious history and bejeweled riches of Mongolian culture will be revealed and vividly celebrated through the haunting and joyous music of the nation that has been a crossroads of commercial and cultural exchange since the beginning of recorded time. AnDa Union, created to ensure the preservation and share the wealth of this artistic treasure trove, will present an evening of instrumental and vocal music, which includes the sounds of the morin huur (horse- headed fiddle), the double-sided Mongolian drum, Mongolian lute and power of hoomai (throat singing). A 2010 documentary that embodies the visual power and dramatic sweep of the Mongolian landscape and culture will be interwoven throughout the performance.
Companhia Urbana De Dança | Sonia Destri
ID:ENTIDADES and Chapa Quente
September 22–25, Times: September 22, 23 at 7:30pm, September 24 at 8pm, September 25 at 3pm
When Companhia Urbana de Dança | Sonia Destri made its U.S. debut last fall, the eyes of even the most been-there-saw-that critics opened wide with amazement. Her boldly original mix of contemporary Brazilian dance and hip hop infused both forms with new rigor, meditative one moment, explosive the next. Locating the true heart of hip hop, Destri strips it of its easy tricks, bringing it back to its original emotional depth, expressive range and poetic integrity. For her company's Peak shows, Destri will present the American premiere of "Chapa Quente" (Portuguese for "Hot Plate"), in which samba is interwoven with hip hop and "ID:ENTIDADES," which had its New York premiere last fall.
Piano Circus
Trilogies (Squiggle Zipper, Ebb Cast and Double Trio by Colin Riley/Log, Line, Loud by Graham Fitkin)
October 1, Time: 8pm
Piano Circus, a sextet of pianists dedicated to new music, obviously cannot avoid a challenge. For its Peak Performances debut, the band of music adventurers will present the witty and provocative "Trilogies," three pieces of music by Colin Riley and three by Graham Fitkin, which use six keyboards and two baby grands, plus visual art by William Simpson and Simon McCorry. Riley describes the six cameras suspended from the ceiling, which project onto a giant screen, allow audiences a new perspective on piano playing as "a choreography of hands." Piano Circus began life 22 years ago when the musicians joined together to play Steve Reich's "Six Pianos."
Pick Up Performance Co(s) | David Gordon
Dancing Henry Five 
October 6–9, Times: October 6, 7 at 7:30, October 8 at 8pm, October 9 at 3pm
David Gordon has the rare gift of slyly slipping profound commentary into what appears a wacky good time. Example: "DANCING HENRY FIVE," which will be revived after four years at Peak Performances this fall. Using physical staging, movie, music and select bits of Shakespeare's own language, this severely condensed version (from five hours to one hour) of the Bard's anti-war play takes on contemporary relevance through its veiled, and sometimes not-so-veiled, allusions to politics, love and war, proving some things never change.
National Chamber Choir Of Ireland 
Paul Hillier, Artistic Director and Conductor, Tarik O'Regan's Acallam na Senórach: An Irish Colloquy
October 16, Time: 3pm
The 17-member National Chamber Choir of Ireland, under the direction of conductor Paul Hillier, will present the regional premiere of "Acallam na Senórach: An Irish Colloquy," an English language work by Tarik O'Regan that combines ancient lore and contemporary religion. The hour-long epic tale tells us of St. Patrick's encounter with Caílte and Oisín, the last of Fionn mac Cumhaill's legendary band of warriors.
Nā Kinimakalehua | HōKūLani Holt
Kūlanihāko'i: Living Waters
October 20–23, Times: October 20, 21 at 7:30pm, October 22 at 8pm, October 23 at 3pm
Na Kinimakalehua, a consortium of Kumu Hula (Hula Masters), created to ensure the future and preserve the past of the sacred dance/music form, will present the premiere of "Kulanihako'i: Living Waters" when the group of dancers and musicians make their Peak Performances debut. The work was inspired by centuries of Hawaiian stories and poetry in which the cycles of water are revered as the connection between man, his gods and his environment.
Wayne Mcgregor | Random Dance
Far
October 27–30, Times: October 27, 28 at 7:30pm, October 29 at 8pm, October 30 at 3pm
Inspired by Roy Porter's "Flesh in the Age of Reason," Wayne McGregor's "FAR" is a kinetic exploration of the relationship between the mind and the body. Set to an original score by Ben Frost, the dance, which explores a wide range of movement and contrasts classical purity with sexual aggression, demands super human physical skill from its performers whose blazing electricity and bold power defines McGregor's singular style. The lighting, which is integral to the production, is by Lucy Carter. In addition to being artistic director of Wayne McGregor | Random Dance, McGregor is Resident Choreographer at The Royal Ballet in London.
Shanghai Quartet
Selections from Porgy and Bess featuring guest artist clarinetist Michel Lethiec
December 17, Time: 8pm
What would inspire the Shanghai Quartet to take on Gershwin's 1935 classic opera, "Porgy and Bess" is less a question than a tribute to the imagination and wide-ranging musical interests of the group. The program includes "Summertime," "It Ain't Necessarily So," and "I Got Plenty of Nuthin'." Clarinetist Michel Lethiec will join violinists Weigang Li and Yi-Wen Jiang, violist Honggang Li and cellist Nicholas Tzavaras as guest artist for the evening performance.
Bill T. Jones/Arnie Zane Dance Company
Story/Time
January 21–29, Times: January 21, 28 at 8pm, January 22, 29 at 3pm, January 26, 27 at 7:30pm
Celebrated as a radical choreographer who simultaneously provokes and entertains, Bill T. Jones is also a renowned storyteller, as will be seen in the world premiere of his "Story/Time." In this full- evening work, inspired by John Cage's "Indeterminacy," a performance of 90, one-minute stories, Jones, following in the tradition of Cage and Merce Cunningham, will employ chance procedures to determine the order of his stories, many of which are from his own childhood. The original music is by Ted Coffey; the text by Jones; décor by Bjorn Amelan; lighting design by Robert Wierzel and costumes by Liz Prince. The choreography is by Jones with Janet Wong, and members of the Jones/Zane Company.
Miguel Zenón
Puerto Rico Nació en Mi: Tales from the Diaspora
February 4, Time: 8pm
MacArthur Fellow saxophonist Miguel Zenón, renowned for his fusion of Puerto Rican "plena" music with traditional jazz, will present the world premiere of "Puerto Rico Nació en Mi: Tales from the Diaspora," a song cycle that celebrates the myriad ways in which Puerto Ricans claim their singular identities. In addition to Zenón on alto saxophone, the musicians include Luis Peromo, piano; Hans Glawischnig, bass; Henry Cole, drums, and Big Band.
Ellen Hargis (soprano) and Paul O'Dette (lute/theorbo)
The Power of Love
February 5, Time: 3pm
Soprano Ellen Hargis and lute/theorbo player Paul O'Dette will celebrate "The Power of Love" in a program comprised of 17th century English love songs by Nicholas Lanier, Henry Lawes, and John Wilson. The songs tell tales of heroes and lovers tangling with the vagaries, trials and tribulations of love, proving that nothing has changed in Cupid's capers.
Akram Khan Company
Gnosis and Vertical Road
February 8–12, Times: February 8, 10 at 7:30pm, February 11 at 8pm (Vertical Road) February 9 at 7:30pm, February 12 at 3:00pm (Gnosis)
The London-based Akram Khan Company will present the American premieres of two award- winning, full-evening dances, "Gnosis" and "Vertical Road," which will be shown at separate performances. Inspired by the story of Queen Gandhari, a character in the Hindu epic "Mahabharata," "Gnosis" showcases Khan's renowned, uncanny ability to mine and meld the worlds of modern dance and Kathak, a form of classic Indian dance in ways that are mutually empowering. Performed to live music, the dance received the 2011 South Bank Sky Arts Dance Award. "Vertical Road" grapples with reconciling spiritual enlightenment in a fragmented, material world. The original score is by Khan's longtime collaborator Nitin Swahney.
Les Ballets C de la B | Alain Platel/Frank Van Laecke
Gardenia
March 17–18, 22-25, Times: March 17, 24 at 8pm, March 18, 25 at 3pm, March 21, 22, 23 at 7:30pm
With great emotional power and depth, "Gardenia" tells the transfixing stories of nine transvestites and transsexual friends, most between 55 and 65 years old and a young "outsider." Originally inspired by the poignant Spanish film, "Yo soy así," which tells of the final closing night of a transvestite cabaret in Barcelona, "Gardenia" is about saying farewell, transience, hope and illusion. Using an original score by contemporary composer Steven Prengels, the production is based on improvisation by the performers, most of whom had once been professional actors. Their own turbulent, and at times hilarious, stories form the heart and soul of the work. The production is directed by Alain Platel and Frank Van Laecke.
Leesaar the Company
FAME
March 29–April 1, Times: March 29, 30 at 7:30pm, March 31 at 8pm, April 1 at 3pm
In "FAME," a world premiere, director/writer Lee Sher, dancer/choreographer Saar Harari, and its multi-cultural cast of six performers explore the mystery of stage illusion, the distinctions between what is seen and what is perceived. Well-known for their extremely physical choreography and theatrical power, Sher and Harari, both former Israelis, have already been awarded numerous honors including a 2008 Guggenheim Fellowship, a New York Foundation for the Arts fellowship, grants from the National Dance Project, The MAP Fund, the Trust for Mutual Understanding, and the Greenwall Foundation.
Shanghai Quartet
The Complete Bartók String Quartets
May 5, Times: 4pm & 8pm
Never a group to resist a challenge, the Shanghai Quartet will take on the complete Bartók string quartets–six in all–in a double concert at Peak Performances on May 5. The quartets, written over a 30-year span and filled with humor, a sense of desolation and fierce beauty, are renowned for challenging the traditions of the quartet form.