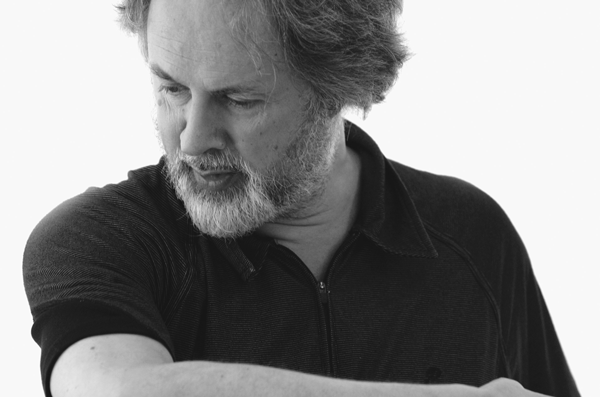 Though the buzz has been sizzling across England, for American audiences Richard Alston Dance Company remains one of the island's most secret treasures.  Come May 11–16, however, when the London-based troupe makes its American debut at The Joyce Theater: Hold your ears, New York!
"Shimmer," "Brisk Singing" and "Overdrive"–this triple hitter, radiant with Alston's prodigious musical imagination, recently brought Sadler's Wells' audiences to their feet and British critics rushing to their dictionaries for the most ecstatic adjectives.
"Shimmer," Alston's latest dance, is set to a series of Ravel piano pieces that alternately harken the dazzle of sunlight and the elegiac melancholy that Alston subtly invests in his emotionally-charged choreography.  Givenchy's chief designer Julien Macdonald's intricately bejeweled costumes throw off a glittery light imbuing the dancing with an airy poetry.  The music will be played live by Jason Ridgway.  The work is dedicated to the memory of Alston's friend Bryan Robertson, the English broadcaster and arts writer.
Charged by the ever-increasing build of Terry Riley's minimalist score ("Keyboard Study #1"), "Overdrive" speeds along with a gathering dynamic force, creating layer upon rhythmic layer of dancing.  Costumes are by Jeanne Spaziani and the lighting by Charles Balfour.  The work premiered in 2003.
Brimming with sensual joy, "Brisk Singing" is choreographed to selections from Jean-Philippe Rameau's 1764 opera "Les Boreades."  Rameau was at his time considered "le dieu de la danse," having a similar inspiration in his day as Stravinsky continues to have on contemporary choreographers.  In this baroque score, Alston finds an edgy lyricism with which he endows his own glowing choreography.  The dance received its first performance in 1997.  The costumes are by Jeanne Spaziani and the lighting by Charles Balfour.