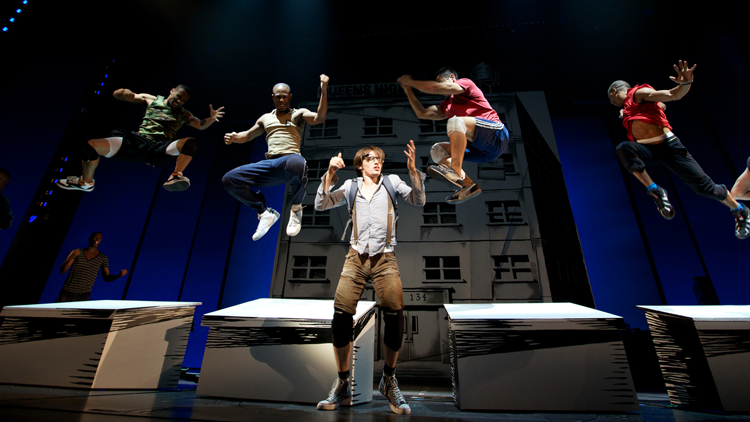 Hello,
Just in case you don't know: our office is handling the dance publicity for the most-talked about show on Broadway. SPIDER-MAN: Turn Off The Dark, of course. The show is a nonstop danceathon—both in the air and on the ground—courtesy of SPIDER-MAN's versatile choreographer, Daniel Ezralow.
We first worked with Daniel when he was an eye-catching principal dancer with the Paul Taylor Dance Company, which was before he went on to choreograph the Sony Pictures film Across the Universe, as well as new ballets for the Paris Opera Ballet, London Contemporary Dance, Hubbard Street, and Batsheva Dance Company of Israel, among others. Busy man. He also was a founding member of MOMIX and ISO Dance, received an Emmy for the PBS special, "Episodes," and an Emmy nomination for his choreography for the 1998 Academy Awards. Add to that, staging and choreographing shows for David Bowie, Sting, Ricky Martin, U2 and Josh Groban. He continues to spend a great deal of time in Italy, where he creates work for film, opera and music-theater.
Like Daniel, SPIDER-MAN's 20 dancers have crisscrossed the many worlds of dance—ballet, modern, tap as well as aerial dance, which most of them learned in order to be in the show.  There are fascinating stories galore.
Upward and upward with Spidey,
Ellen