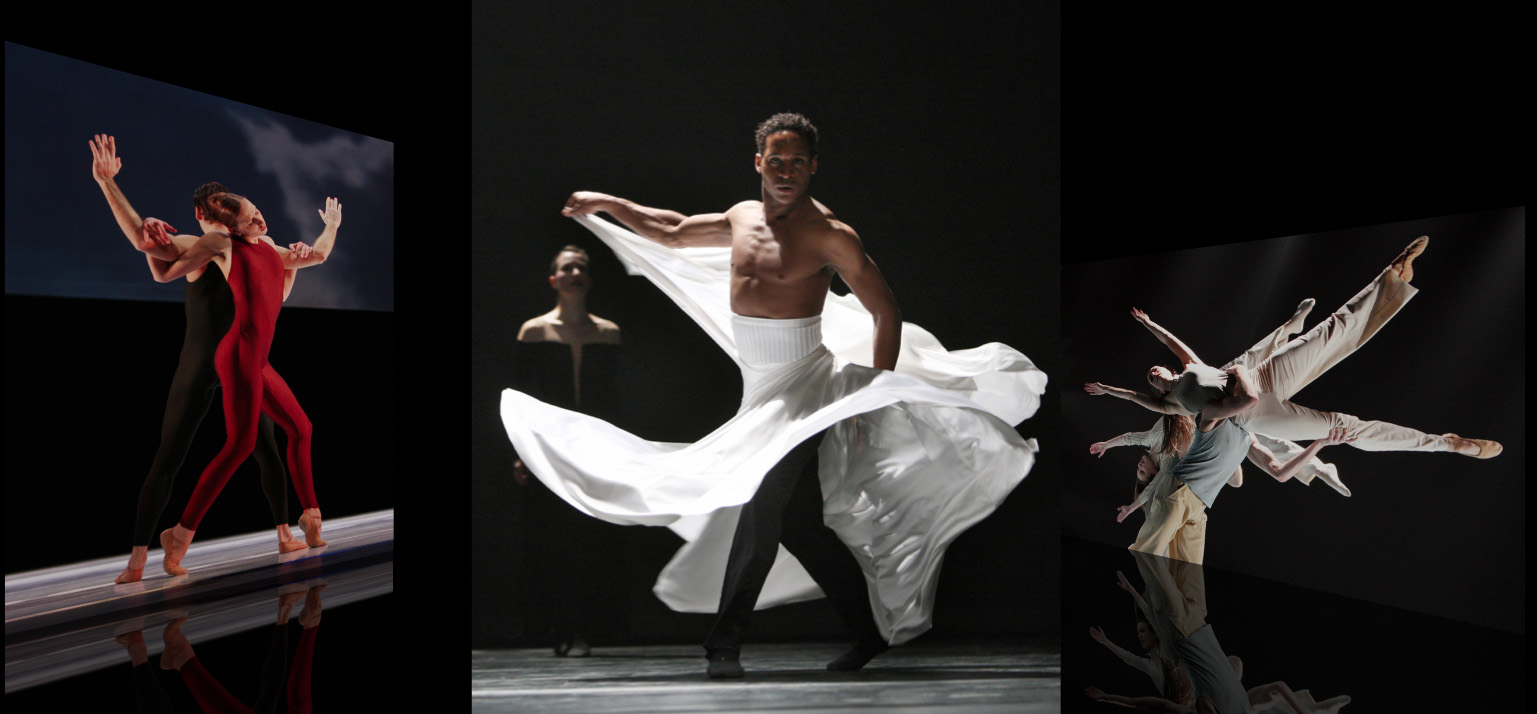 While Introdans is one of The Netherlands three national dance companies, it is the only one that has never performed in the United States. This will be rectified on May 1-6 when the company makes its U.S. debut at the Joyce Theater with "Heavenly," a program featuring premieres by Nils Christe, Ed Wubbe and Gisela Rocha. The Joyce engagement is part of the company's 40th anniversary worldwide celebration.
Using selections from Händel's "Messiah," Wubbe's ballet of the same name, which premiered in 1988 and became a staple in the Dutch repertoire, brings new meaning and compelling visual complexity to the eighteenth century oratorio. Its large, sweeping choral sections–with the dancers swirling and turning across stage–visually echo the passionate call of the music. In contrast are the delicate sensual duets that celebrate love between men and women, and friendship among the sexes, while celebrating the communal humanity of the music.
In "Fünf Gedichte," Nils Christe uses Wagner's "Wesendonk Lieder," five songs set to the poetry of Mathilde Wesendonk and sung by Jard van Nes, to create his poetic suggestion of the transition from life to death. In contrast, Brazilian choreographer Gisela Rocha's "Paradise?," created in 2006, brims with urban cool. Full of wit, sexy moves, and integrating hip hop and tap into the work, "Paradise?" uses a score by Michael Sauter and choreographic input from its 15 dancers.
Founded 40 years ago by Ton Wiggers and Hans Focking, Introdans is well-known for its pioneering work in bringing dance to new audiences of both young people and adults. Its repertory evenings are thematic–Old Masters, Contemporary Partners and New Talents–and include works by American choreographers such as Twyla Tharp, Alwin Nikolaïs, David Parsons, Daniel Ezralow, as well as European artists including Jiří Kylián, Nacho Duato, Hans van Manen. In addition to its performances in Holland and its international touring that has taken the company from Bangkok to Cape Town to Germany to Buenos Aires, the company has two major educational components. The Introdans Ensemble for Youth presents special dance performances for children (the only contemporary dance company in Europe to do so) and Introdans Interaction collaborates with public schools and senior centers to present a broad range of educational activities including day projects and interactive workshops. Roel Voorintholt, who joined the company as an apprentice in 1983 and went on to become one of its leading dancers, was appointed Introdans' Artistic Director in 2005. Ton Wiggers has been the company's General Director since 2005.