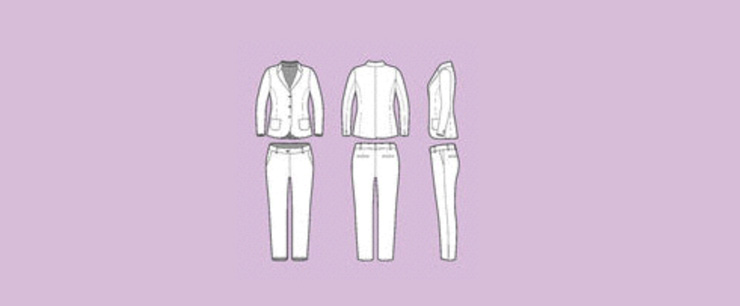 Inspired by Yoko Ono's iconic 1964 "Cut Piece," "Cut Piece for Pants Suit," a performance in response to the 2016 election created by directors JoAnne Akalaitis and Ashley Tata in collaboration with a group of women theater artists, will take place at Madison Square Park at noon on December 19, the day of the Electoral College vote.
A solo work, "Cut Piece,"considered one of the first works of performance art, questions the relationship of the female body to both the artist and the viewer. The audience cut off pieces of Ono's dress to take with them as she sat wordless, her face inexpressive and her body absolutely still. "Cut Piece," which resonated through the decades (it has over 250,000 views on Youtube alone), is especially vivid and relevant at the moment.
Recalling the original Ono performance, "Cut Piece for Pants Suit, will use ten female performers, each wearing a pants suit, to suggest the treatment of Hillary Clinton as the first female presidential candidate nominated by a major party. As Akalaitis described "Cut Piece for Pants Suit:" "This barely controlled violence towards the female body is again front and center. Hillary's pants suit has become a powerful symbol in America of a kind of 'Power Dress' armor that in the recent election has been ridiculed, abused and violated." At Madison Square Park, the public will be invited to cut a piece of the suit being worn by the performers to take with them.
Please note: The performance will take place in whatever weather conditions: sun, rain or snow.